Scholarship Recipients
2016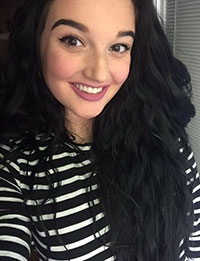 Ciara Hornberger is the daughter of Chuck and Lisa Hornberger of Fairmont, WV. She is a graduate of Fairmont Senior High School where is was a member of several clubs including Key Club, Interact Club, and the Student Council and has held various part time jobs.

Some of the many ways she has served her community has been ringing bells for the Salvation Army, volunteering at the Soup Opera, Veteran's Day breakfast and a hygiene project at the Clarksburg Mission.

She has been accepted into the Criminal Justice Program at Fairmont State University and wants to make it her mission to serve and protect. Ciara hopes to be employed by the Federal Bureau of Investigation.
---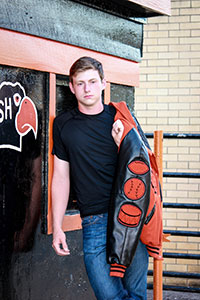 South Harrison High School graduate Cory Fox is the son of Steve and Kelly Fox of Jane Lew, WV.

Cory participated in Football, Golf, FFA, 4-H, the National Honor Society and various part time jobs. He has served his community by participating in trash pickups, serving meals at the Clarksburg Mission and providing electricity to areas of poverty.

Cory will attend West Virginia Wesleyan College and major in Criminal Justice. He plans to work as a police officer on the state or local level to gain experience. His ultimate goal is to become a Deputy U. S. Marshal. He has set his sights towards a career that is "exciting and fulfilling."
---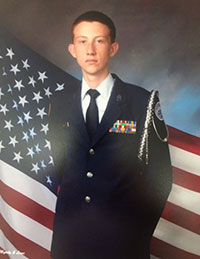 Jared Cline is the son of Jason and Teresa Cline of Shenandoah Junction, WV. He is a graduate of Jefferson High School. He participated in soccer, basketball and hockey. Jared was a Cadet Major in the AFJROTC program and held the position of 2nd Squadron Commander.

He served his community through the Road Cleanups program and the Jefferson County Shoe and Coat Fundraiser.

Jared will attend West Virginia University to major in Forensic and Investigative Science to prepare for a career as a Crime Scene Investigator.
---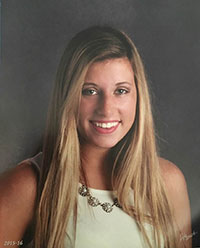 Bridgeport High School graduate Hope Chalfant is the daughter of Todd and Jami Chalfant of Bridgeport, WV.

Some of Hope's extracurricular activities included Basketball, Key Club, Church activities and part time jobs. She volunteered at the nursing home, humane society and community car washes.

Her plan at this time is to attend West Virginia University to pursue a degree in Criminal Justice preparing to become a Criminal Investigator.
---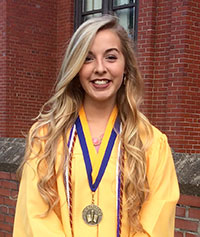 Jessica Clelland is a graduate of Grafton High School. She is the daughter of Patrick and Paula Clelland of Grafton, WV.

She was a member of the soccer team and was a Student Council advisor. She served as an aide in the kindergarten Sunday school class, volunteered at the Soup Opera and animal shelter.

Jessica plans to attend West Virginia University and major in Forensic and Investigative Science. Her goal is to one day be a Health Care Fraud Specialist with the Office of the Inspector General.
---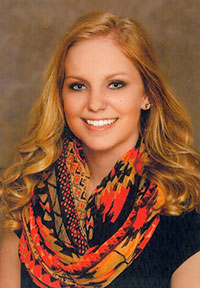 Lincoln High School graduate Emily Skidmore is the great-granddaughter of Connie Minnix of Shinnston, WV.

Some of the organizations in which Emily was involved included Key Club, Student Council, and Band. She volunteered at her church pancake breakfasts, citywide yard sales, and humane society.

Emily will be attending Fairmont State University and Majoring in Criminal Justice. She hopes to become a probation or parole officer hoping to "help put people on a better path."
---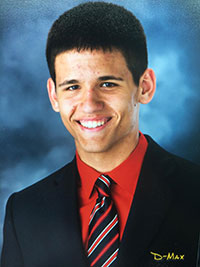 Justin Richter is currently a Junior at Fairmont State University seeking a degree in National Security and Intelligence and Political Science. He is the son of Jim and Toni Richter of Bridgeport, WV.

Justin stated, "a career in law enforcement is something I have known that I was meant to do for a long time." It is his desire to become a federal law enforcement agent.
---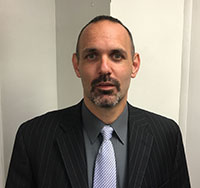 Currently working in the field of law enforcement, Wesley Fredrick is enrolled at Fairmont State University to complete a Bachelor's degree in Criminal Justice.
---
Recent Donors

Baker Hughes
Philip, Anna and Randy Barkins
Shirlee Alfred
Evans-Steiner Wedding
Tim and Shawn Morgan in Honor of the Retirement of DEA RAC A.J. Galietti
Cinda O'Neill
Ric & Robin Renquest
Brenda Tenda
Kenneth Aucremannne
Jane Post
Curtis Fleming
Paul & Evon Mihalik
Brent Harris

more >

Scholarship Recipients 2015

Jeffrey Hartley

Lincoln High School

Chloe Smith

Clay-Battelle High School

Faith Walker

Clay-Battelle High School

Lindsay Peters

Grafton High School

Brayden Ours

University High School

Morganne Phillips

Bridgeport High School